Karnataka is set to ban gambling of all types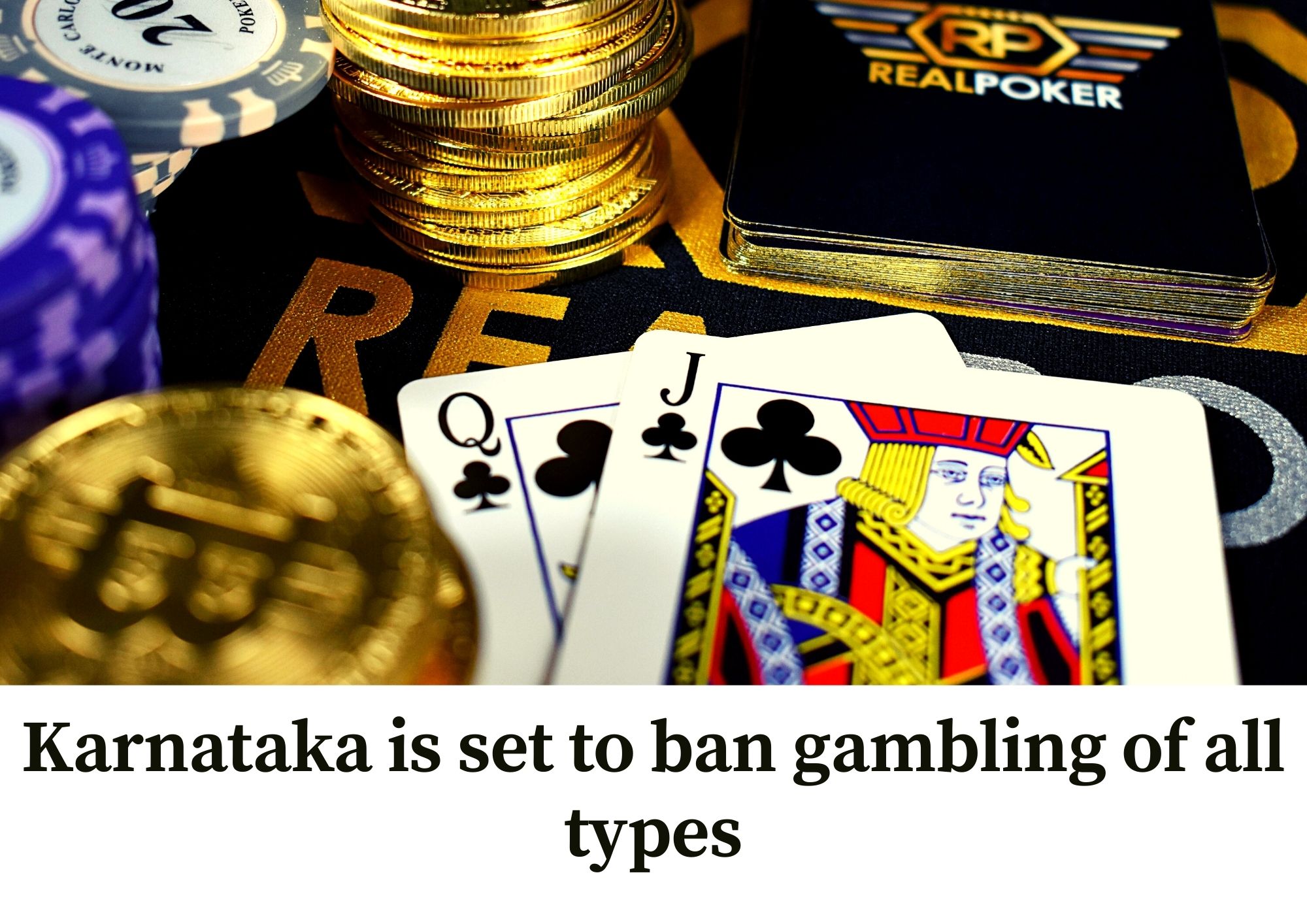 The state of Karnataka is all set to ban gambling of all types including online gambling, wagering, or any game that involves betting.
Gambling is a fun and entertaining activity. People place bets, devise strategies, and try their best to hit the jackpot. At times when they are fortunate enough, they manage to take home a huge sum of money. However, at times they lose everything they have ever got. But that is what gambling is all about. Taking risks is what makes gambling so interesting. Unfortunately, there is a piece of sad news for betters from Karnataka. Home to the Silicon Valley of India, the state of Karnataka has made amendments to the Police Act of 1963 and has now imposed a strict ban on gambling of every type including online gambling. Karnataka is now all set to impose a strict ban on every gambling activity. According to a press release, every activity that involves risking money has been banned and violators will be fined and locked up in jails.
With the passing of this bill, Karnataka is set to become the fourth Indian state to completely ban gambling activities after Andhra Pradesh, Tamil Nadu, and Telangana. Lawmakers have passed the bill in light of the developing situation in rural areas. This new law has been passed to strengthen the Karnataka Police Act and aims to make gambling an offense that is non-bailable by law. A huge number of young adults who lost their jobs because of the ongoing Covid pandemic have become addicted to gambling apps and started risking their savings. It was because of this issue the state finally decided to handle the problem with an iron fist.
The state officials say that the idle teenagers especially those living in rural areas of the state "have shown a tendency of becoming habitual gamblers." Karnataka is one of India's biggest tech states and the state is now set to strictly ban gambling activities of all kinds and gambling centers including online crypto casinos. throughout the state.  The state of Karnataka has clearly stated the punishment for violators of this law. The Indian state of Karnataka is fully set to place a ban on every gambling activity.  Violators may get imprisonment for up to 3 years of jail or a fine ranging from Rs1000 to Rs100,000 or both. The minimum jail sentence is set to be 6 months while currently, it is one month. On the other hand, the fine that has been decided to impose on the violators is set to be Rs10,000 instead of the current Rs500.