Delhi police arrest gamblers from a farmhouse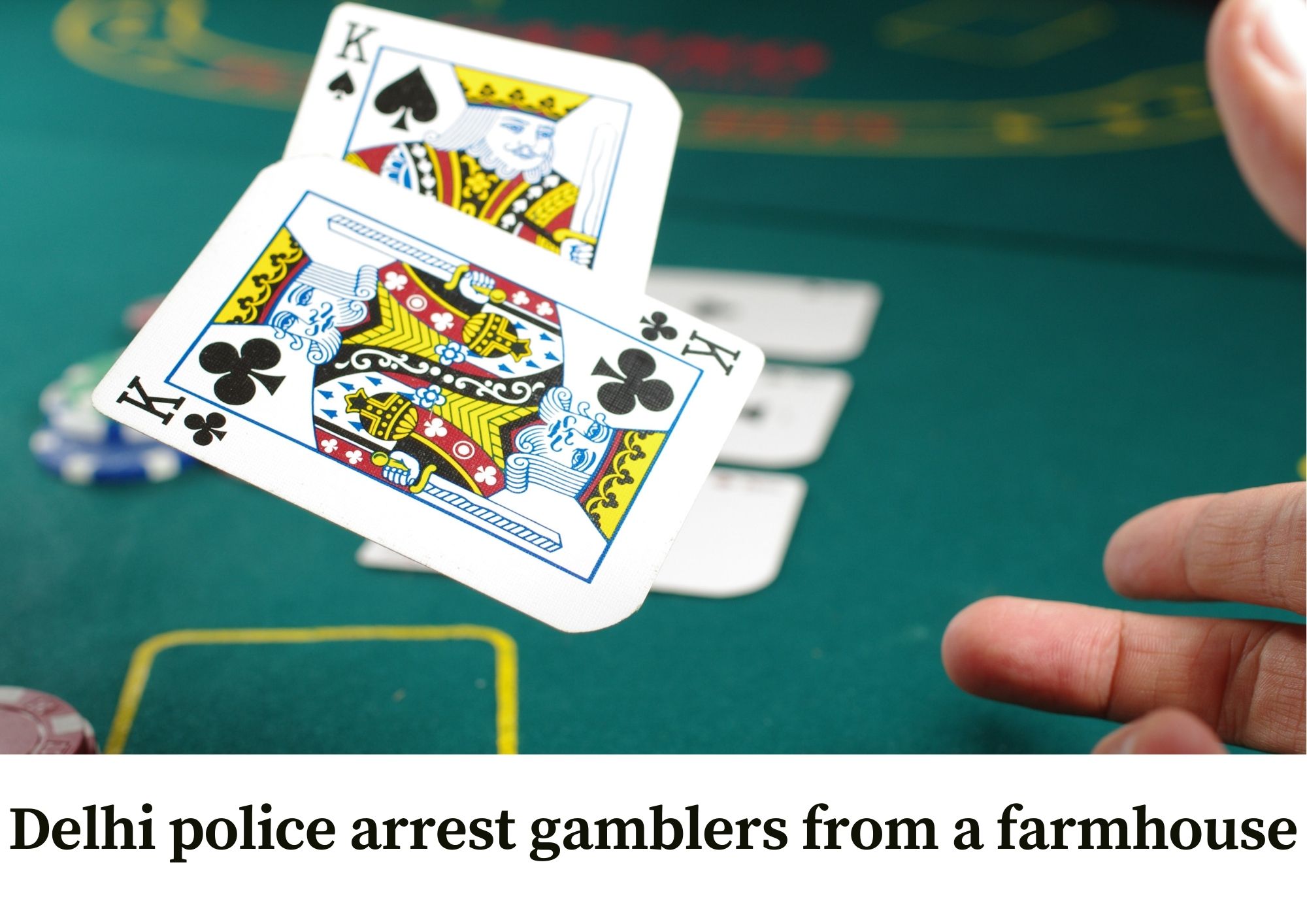 Just recently, Delhi police arrest gamblers from a farmhouse located in New Delhi. The Delhi police is reported to have arrested a total of 16 gamblers. It should be noted that gambling is considered illegal in many countries around the world including India, Pakistan, and many others. It is strictly prohibited and violators might be fined or imprisoned or both if they are found to be gambling.
The 16 gamblers that the police have arrested were reported to be illegally running a casino in Alipur (a place in New Delhi).  In a report, the police have stated that these gamblers were found inside the farmhouse of a well-known Indian Businessman. It is worth noting that poker chips of worth Rs. 75,00,000 along with Rs. 2,00,000 in cash have also been found at the site. Besides, the police have also found playing cards from the farmhouse.
Furthermore, the main individual who was running the casino is identified by the name  Harvinder Solanki who is 45 years old and has been a teacher at a local school in Delhi before the lockdown imposed due to an increase in the number of positive Coronavirus cases in the country. Harvinder Solanki did not keep up with his teaching career and he resigned just before the lockdown was imposed in the country. According to the police, Harvinder used to regularly organize gambling events in the town and he was also the owner of his own casino that started operating just a while ago.
Delhi police arrest gamblers and around 2,400 poker chips along with a balance register have been also been taken into custody after raiding a casino operating in Alipur, Delhi.  The police official Brijender Kumar Yadav in an interview has said that "We sent our team to Bakhtawarpur road and conducted raids on Friday night. The men were caught red-handed at the spot."
Moreover, according to Delhi police, this was the first time these gamblers met in Alipur as in the past, they used to meet at places near Sarita Vihar and Noida.
As per the Indian Law, gambling is illegal and anyone who is found to be gambling in physical or online as in case of crypto casinos these days, would be fined or imprisoned or both.