How to Play and Win Mississippi Stud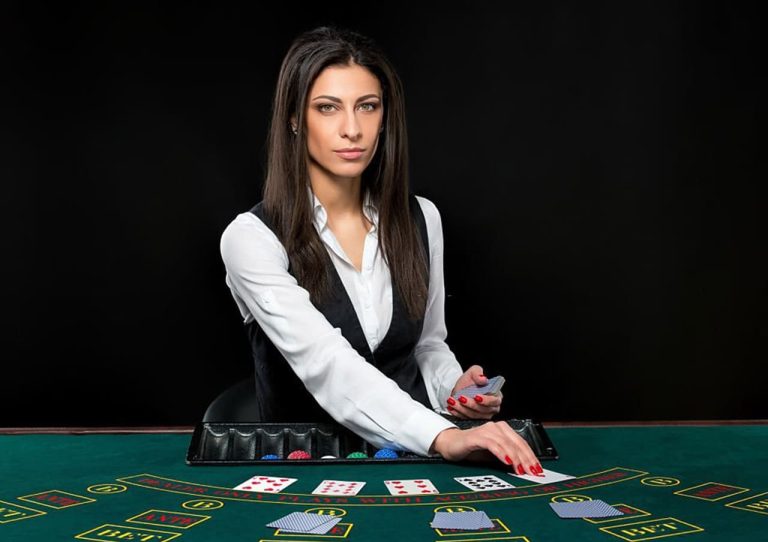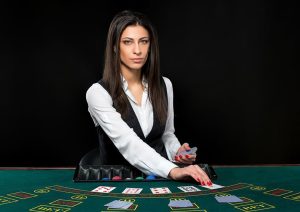 Mississippi Stud, introduced by Scientific Games, is a casino table game with low house advantage. Players in this game do not have to play against other players. It is between them and the house dealer, which makes this game a house-banked game. Below, you will find all details about this game, such as strategies, tricks, and special tips.
What is Mississippi Stud?
Mississippi stud is a variation of the famous casino game Poker, which is played with a standard deck of 52 cards. In this game, players have to make a hand of five cards, of which 2 are their own, and three of them are community cards placed by the dealer. Wagering in this game is only allowed for one hand, and players are allowed to make one betting position. To learn how you can be a pro at this game, just read the following article. 
How to Play The Mississippi Stud
If you are thinking about how to play Mississippi stud, then know that it is like a shortened variation of Texas Hold'em. There is no dealer hand in this game, and the player will win based on his cards. The following steps will give you a complete introduction on how to play this game.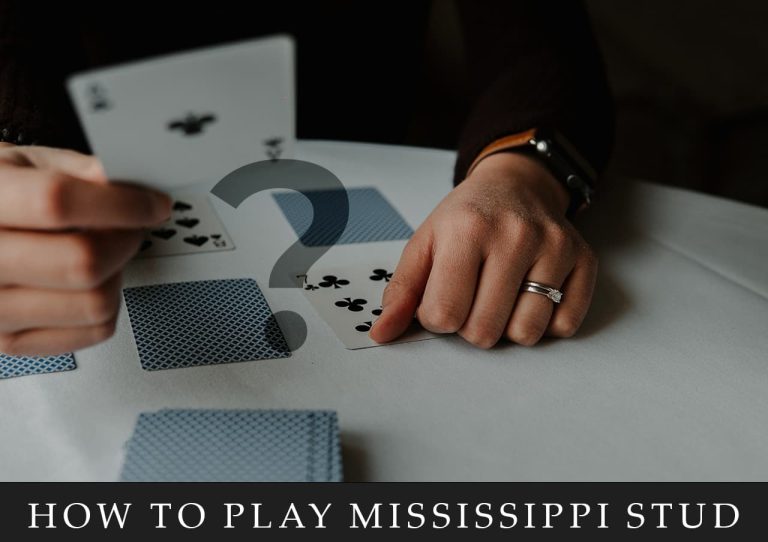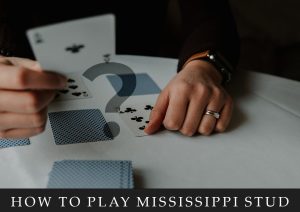 Just like Poker, the player has to make an ante wager in this game. 

The dealer will give two cards to the player and put three community cards face down on the table. 

After the distribution of the cards, the player can make a raised bet or he can fold the bet. 

The player can only raise the ante bet 1 to 3 times. 

After the player makes the decision, the dealer will turn in the first community card.

The player again gets the choice of either raising the bet or folding.

This continues until the dealer turns over the fifth card and pays the player. 

Players get paid according to the winning payout table.
This payment will also depend on the poker value that the player has in his hand. There are no side bets in this game.
Values and Titles of Different Types of Cards 
The following table can determine the title of the cards and their values. 
| | |
| --- | --- |
| Royal Flush | Ten, Jack, Queen, King, and Ace of the same suit. |
| Straight Flush | A pack of 5 cards with same values |
| Full House | Three cards of same values and two with the same suit but different values |
| Four of a kind | Four cards of same values |
| Straight | 5 consecutive cards of different suit |
| Flush | Five cards of the same suit |
| Two pairs | Two cards of same value and two cards of different values than the first ones and different suits |
| Three of a kind | 3 cards of same values |
| High card | Cards that have the highest values |
| One pair | Two cards of the same value but different suits |
Winning Payout Table
There are different payoffs for other hands in this game. For intance, if you have a final five-card hand in which there is a pair of sixes, chances are rare that you will lose the game. Similarly, a pair of sixes to tens is known as a push. You can keep your wagers in this pair and go for the next community card with an ante bet. In short, if you get higher-five card hands, you will get higher payoffs. The Mississippi stud payout is mentioned in the following points that you can check.
1-to-1: Pair of jacks or better

40-to-1: Four of a kind

500-to-1: Royal Flush

100-to-1: Straight Flush

3-to-1: Three of a kind

4-to-1: Straight

6-to-1: Flush

2-to-1: Two Pairs

10-to-1: Full House
Terms and Definitions of Mississippi Stud
Before understanding how to win the Mississippi stud game, you must learn its terms and conditions. Understanding these terms will help you make the right decision at the right time.
Bet Wager: A bet wager can be any amount from the 3rd, 4th, or a 5th street wager.
4th Street Wager: It is an additional wager that the player makes. 4th street wager is also equal to one, two, or three times more than the amount of ante wager. It is available in the game when the dealer reveals the first community card.
5th Street Wager: It is the same as the 4th street wager. The only difference is that it is available after the dealer reveals the second community card.
Ante Wager: Ante wager is the first wager the player must make before the dealer turns up any of the community cards. 
What is The Best Strategy To Win Mississippi Stud
There are three decision points in studs playing cards. Every point has a specific strategy if you really want to master this game. 
First, always check your cards before the dealer turns over the community cards. Make sure that the first time you are making a wager, it should be big. You can go up to three times as the ante wager and can do that with any pair you have.
The second strategy is that you should make a small raise, or you can say an equal to ante wager raise if you have high cards. And then you can go all the way up if the 2nd community card is medium or lower. You can rely on the first community card even if it is a higher card. High cards here are defined as jacker cards. 
There is also a strategy if you have medium cards, i.e., from 6 to 10. When you get cards like this, raise your bet higher or equal then the ante wager. The winning margin will not be good because of the size of the card, but here you would not be losing anything. 
If you get a specific 6 and 5 pair, raise a small stake equal to the ante wager. If you do not have any of the above-mentioned cards or pairs, ask the community card player for the fold. Also, do not get sucked into the game if you have mediocre cards; otherwise, you will lose a lot. 
More About How To Play Mississippi Stud
The good thing about this game is that the players have three chances to raise if they get a good pair of cards. Do not get confused by this game with blackjack. It is not like a game where you need to place only one bet. To win this game, play the first two community cards correctly and make the right decision. Stay away from getting trapped in adding raises all the time for every community card. Even a small first card can push you towards increasing the wager, which will also increase the chances of losing.
Sometimes, if a player has a bad hand, he will also go for a bad raise. That is because it is a better choice than just folding. This game can also force you to make a folding decision as there is no checking method. So just make sure to think twice before every decision you make. Though with assuming optimal conditions, the house advantage in this game is 4.91% of the original ante wager.